Tiger Island has been a part of Dreamworld since 1995, and was in great need of a refresh. I was part of the team that completely redesigned the area, and I was involved in everything from initial concepts and master planning through to building design, theming design, colour and finish specification, and prop sourcing.
The new area includes a new stadium, upgrades to the "Island" (a large tiger habitat designed for interactive tiger shows), a new food outlet, a new retail building, and new amenities. 
Tiger Island is now open and operating, but sections are still under construction. Completed photographs to come soon.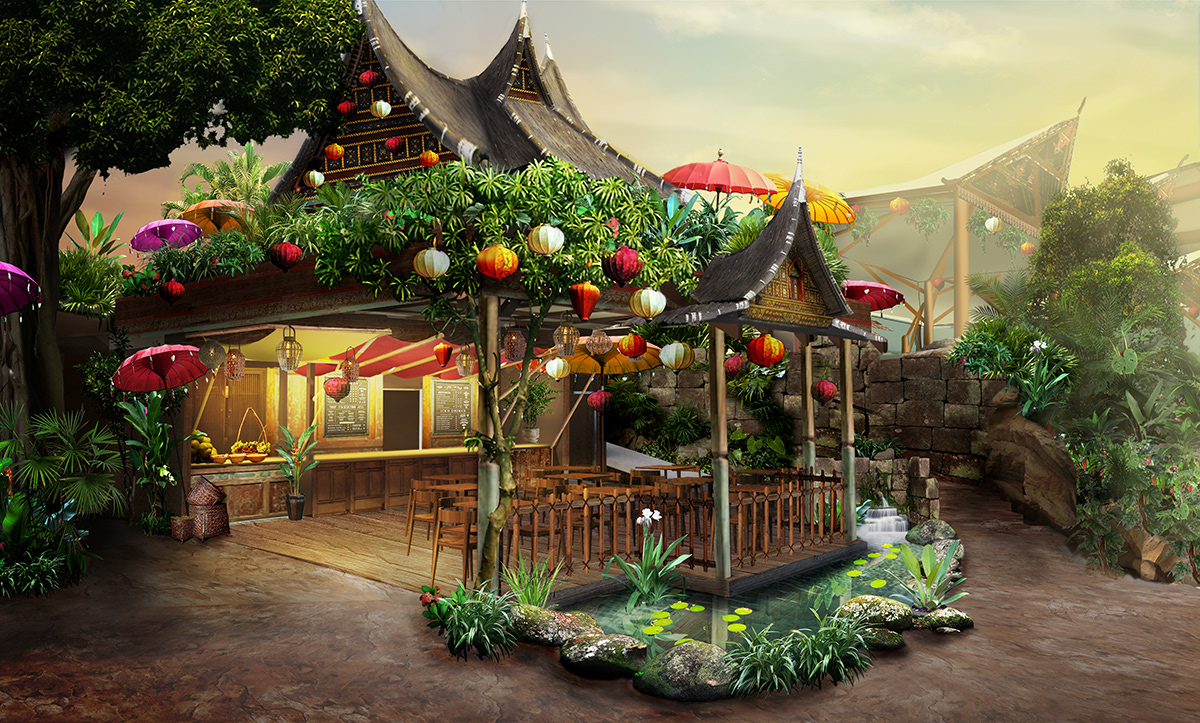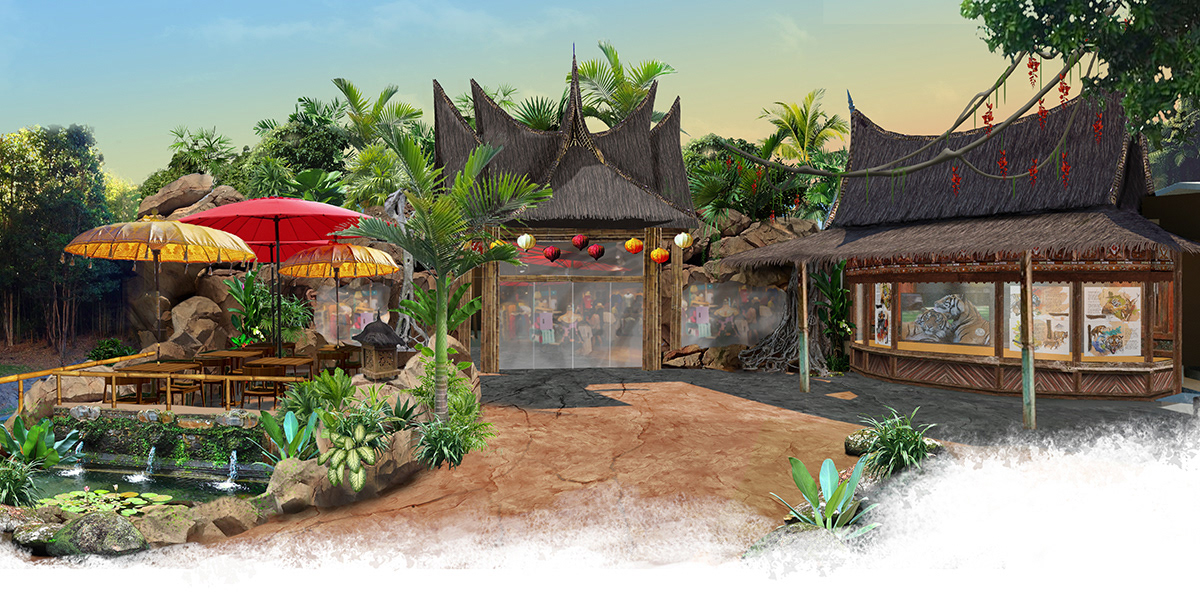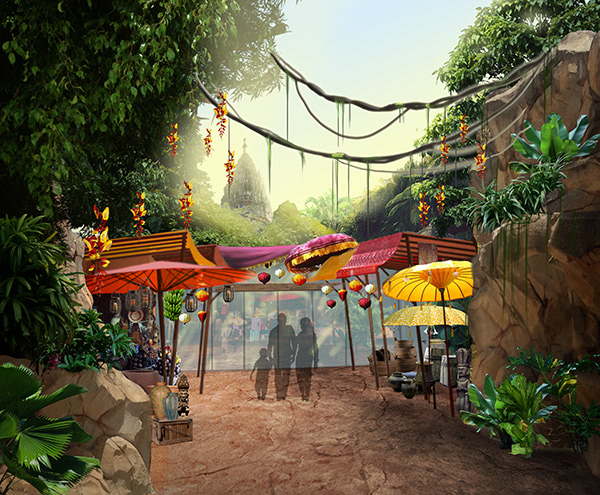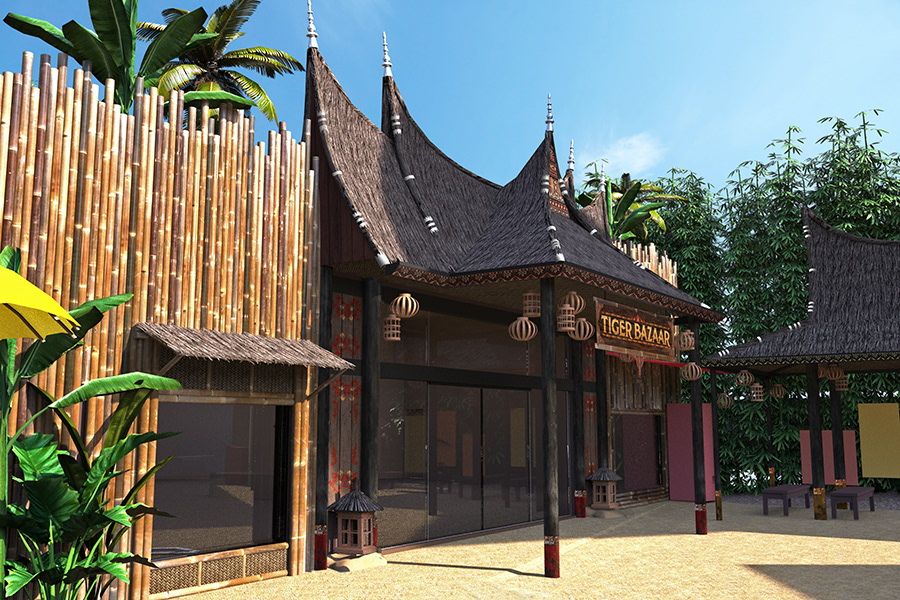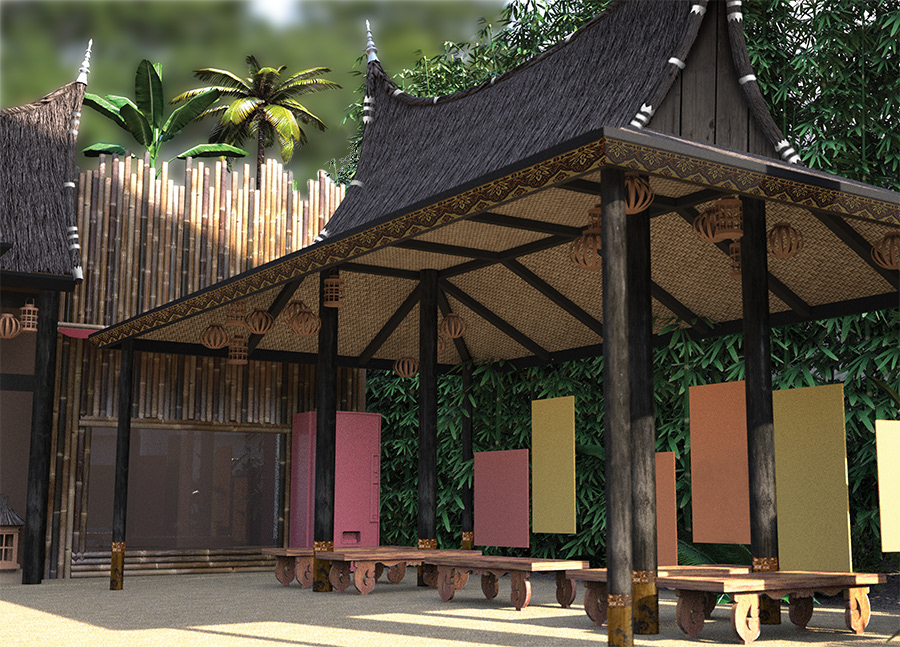 Below are some unused early concept sketches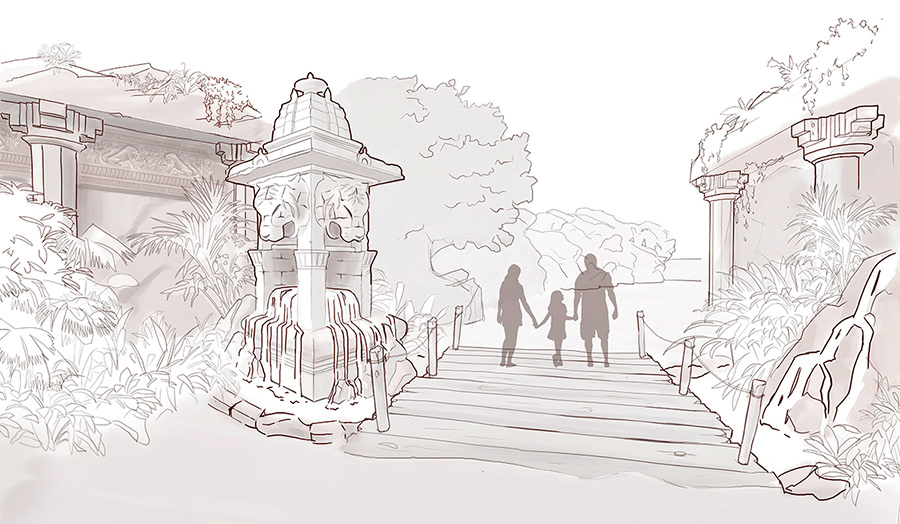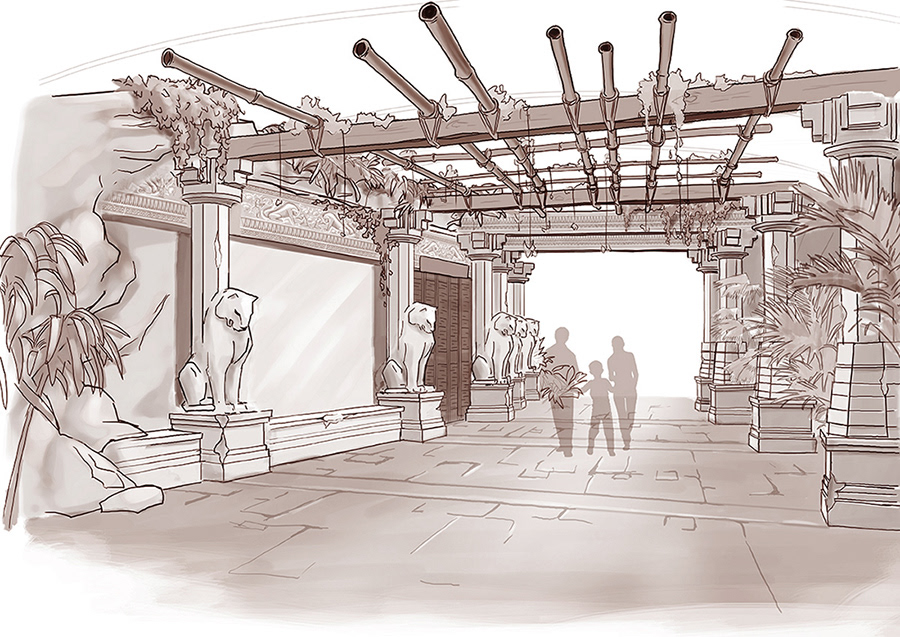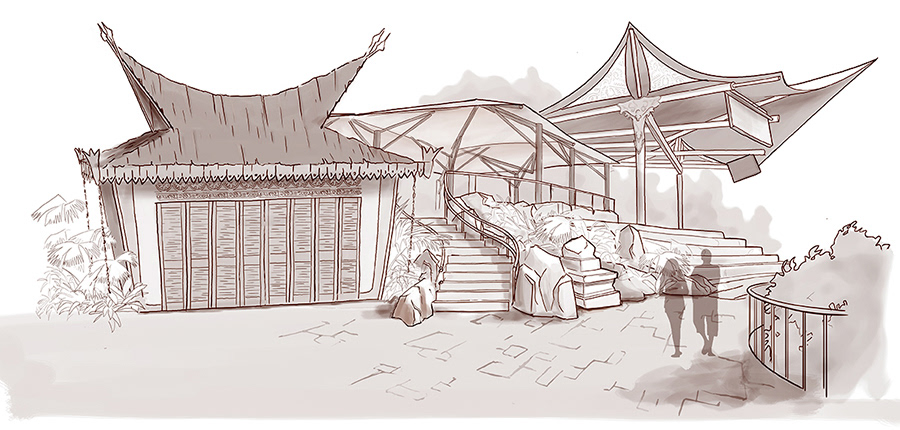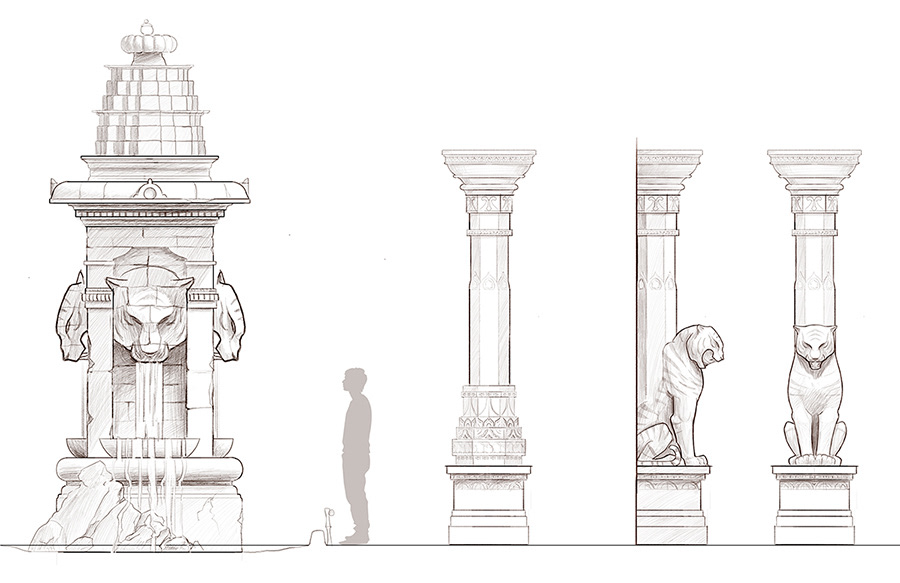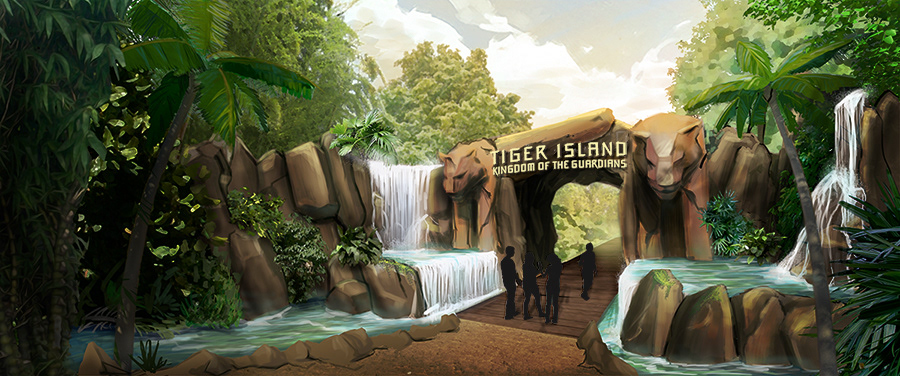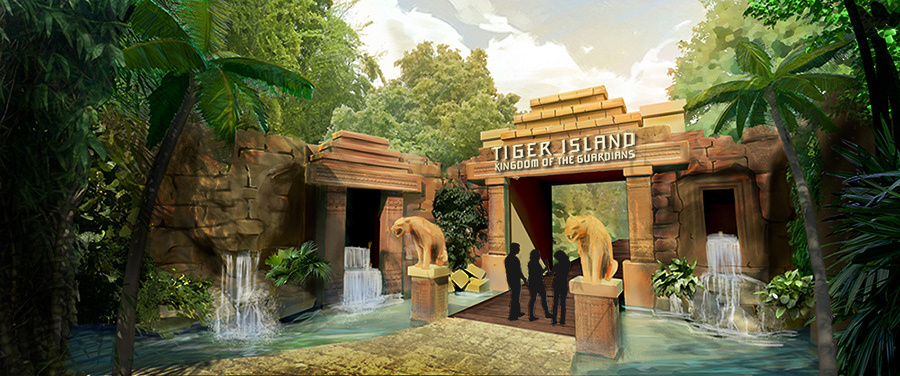 I produced many many design development drawings, detailing facade construction, colours and finishes, theming construction detail, concrete finishes, decorative features and much more. A few of these are below...